Local Events
Upcoming Events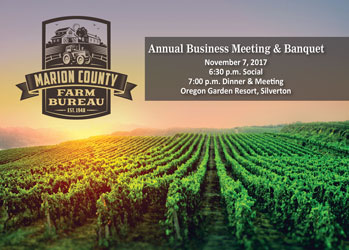 Marion County Farm Bureau Annual Dinner
Tuesday, November 7, 2017
Oregon Garden Resort
Silverton, Oregon
The 2017 Marion County Farm Bureau Annual Meeting and Banquet will take place on Tuesday, November 7, at the Oregon Garden Resort in Silverton, Oregon.
Join us at 6:30 p.m. to socialize with colleagues and friends. Dinner and the annual business meeting – which will include a review of the bureau's annual report and election of board members – will begin at 7:00 p.m. The meeting will be followed by an evening of entertainment and door prize drawings.
Annual meeting dinner tickets are only $15.00 for members through October 31. Beginning November 1, the ticket price increases to $25.00. Please RSVP early to get the best price available.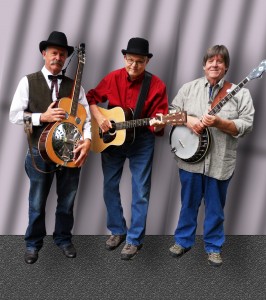 We are excited to announce entertainment will be performed by Caught Red Handed!
We hope you will join us to conduct important business and enjoy the camaraderie of other Marion County farmers.
Contact
Lisa Van or Jessica Carpenter
Marion County Farm Bureau
503-378-0595