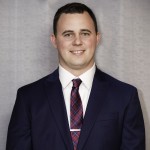 Hello Marion County Farm Bureau Members. My name is Dylan Wells, of Woodburn, Oregon, and I'd like to take time to introduce myself as your new board president as of November 2017.
I have enjoyed serving you thus far, most recently at the Oregon Farm Bureau annual meeting in Pendlelton. I'm feeling energized and am ready to serve you and support our members over the next year. I will be traveling to the National Farm Bureau Convention in early January and look forward to meeting many great members from across the country.
---


The following trainings have been postponed until further notice:



First Aid, CPR, and AED

Forklift Driving

Propane Tank Safety Train-the-Trainer
Members will be notified once the classes have been rescheduled. Thanks for your patience!

---


Administrative Changes Coming to MCFB

MCFB will be transitioning to new administrative staff effective February 1, 2018. This change will not affect service to our members.
Check back next month for more information.
---


Adopt a Farmer Program



Please consider sharing the farming experience with our youth and participating in the Adopt a Farmer Program. Watch the video below for more information.
http://www.aglink.org/programs/adoptvideo.php
---


OFB Membership

Visit the Oregon Farm Bureau website for more information about membership and the benefits offered to OFB Members.
---
Marion County Farm Bureau is pleased to present our association's new logo!